Not all Office Building Lease Rates are priced using the same format.  Office buildings often have leases structured on a "Full Service" or "Gross" basis, meaning that a quoted price of $20.00 per square foot per year includes all "Building Operating Expenses," i.e. the costs of property taxes, insurance, common area maintenance, and premises janitorial and utilities.  These buildings usually offer a "Base Year" for Operating Expenses with the Tenant paying for annual escalations (increases) that exceed the costs for Operating Expenses in the Base Year, which is most often the calendar year when the lease begins.
Are you comparing apples to oranges?
Other buildings, including most industrial, R&D/Flex buildings and some office buildings, will offer Tenants a triple net ("NNN") lease.  In a NNN lease, the Tenant pays a Base Rent, plus all Operating Expenses for property taxes, insurance and common area maintenance.  However, in a NNN lease, the Tenant usually contracts for and pays separately for its own janitorial and utilities.  It can get confusing, because some Landlords structure their leases in a hybrid fashion by using a combination of Gross and NNN methods.
It is critical to understand the Landlord's proposed office lease structure when analyzing competing office space options.  Landlords may advertise space without quoting the full costs of the anticipated operating costs, e.g., conveniently forgetting the premises utility or janitorial costs in the quoted rates.  Be sure your broker has asked enough questions to quantify and document all of the anticipated costs!
The chart below provides four examples for a 10,000 SF, Class A office space option, with the first-year lease rates analyzed for different lease structures:
Option A – Full Service Gross Lease: All operating costs included.
Option B – NNN Lease: Base Rent with all Operating Expenses included in NNN charges.
Option C – NNN Lease: Base Rent with NNN charges, but premises janitorial paid by the Tenant.
Option D – NNN Lease: Base Rent with NNN charges, but premises janitorial and premises utility costs paid by the Tenant.
OPTION
SQUARE
FOOTAGE
("RSF")
GROSS
RENT/SF
BASE
RENT/SF
NNN
COSTS/SF
UTILITY
COSTS/SF
CLEANING
COSTS/SF
GROSS
RENT/SF
ANNUAL
COST
A
10,000 SF
$21.00
Included
Included
Included
Included
$21.00
$210,000
B
10,000 SF
NA
$14.00
$8.75
Included
Included
$22.75
$227,500
C
10,000 SF
NA
$14.65
$8.35
Included
$0.85
$23.85
$238,500
D
10,000 SF
NA
$14.65
$6.90
$1.65
$0.85
$24.05
$240,500
Facility options that at first glance appear less expensive, may in fact
cost considerably more when all office space lease costs are included.
Your commercial real estate broker should dig into the details to be sure that all potential costs are identified.  The important thing is to understand exactly who is paying for what and, if you move forward with an office lease, to make sure that costs are clearly described in the lease document.
More Guidance
Guidance Corporate Realty Advisors
COMMERIAL REAL ESTATE PRIMERS
No Results Found
The page you requested could not be found. Try refining your search, or use the navigation above to locate the post.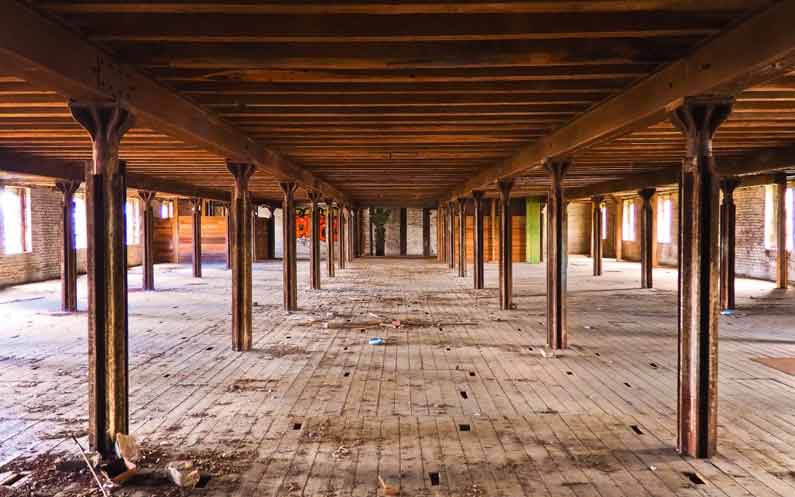 With new office construction, a Landlord often installs the building's common areas including lobby, restrooms and interior hallways. However, a Landlord may leave future tenant spaces in "Shell Condition," with no interior build-out. This Shell Condition presents opportunities, challenges and risks for the prospective new Tenant.
read more
Unless a space is specifically offered "As-Is," Landlords typically provide some sort of "TI Allowance" that is typically a dollar allowance per square foot as part of the lease package offered to Tenants. The amount of TI Allowance that a Landlord is willing to offer a Tenant depends upon several factors including the length of the lease term, the Tenant's credit strength, the vacancy rate in the building.
read more
The Guidance Advantage
Guidance Corporate Realty Advisors provides corporate tenant / buyer representation services to corporate real estate users in the Denver metropolitan area including Boulder, Colorado. Guidance also provides these services in all major U. S. markets, as well as markets in Canada, Asia, South and Central America, and Europe.